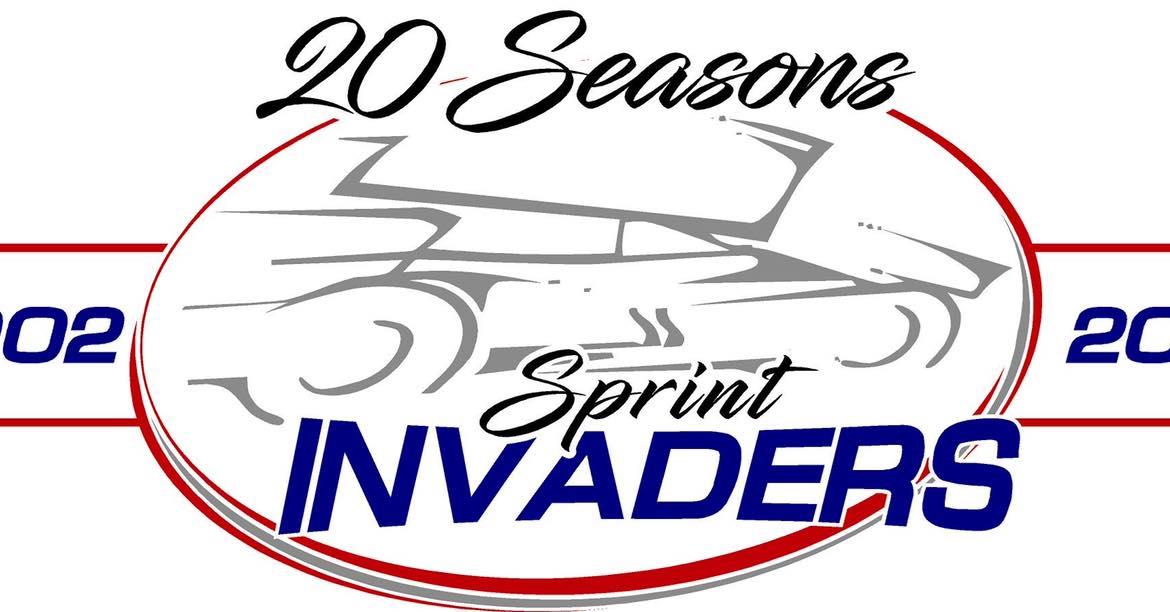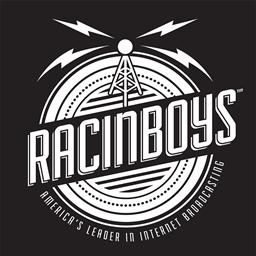 ---
Sprint Invaders Return to Scene of Photo Finish Friday in Moberly
By Bill W (Moberly, MO) -- Two cars came roaring to the finish line at the Randolph County Raceway in early August not sure who the winner was. Garet Williamson ended up claiming his first career Sprint Invaders win, but Ayrton Gennetten was right there as well. Friday, September 3, both are expected to return to aim for the $2,000 top prize on the high banks near Moberly, Missouri.
Two-time series' champion, Chris Martin, fresh off a win at 34 Raceway in West Burlington, Iowa, leads the current point race, ahead of Jonathan Cornell, Kaley Gharst, Colton Fisher and Tanner Gebhardt. Daniel Bergquist, Wyatt Wilkerson, Cody Wehrle, Josh Schneiderman and Josh Higday round out the top ten.
Friday will be the fifth time in the last two seasons that the Sprint Invaders have invaded the 4/10-mile high banked oval. In addition to Williamson's win in August, Gennetten took two victories and Randy Martin one in 2020.
Grandstands open at 5 p.m. with hot laps scheduled for 7 p.m., with racing to follow. Adult grandstand admission is $20, Seniors/Military are $15, and kids 13 and under are FREE. B Mods and 4 cylinders are also on the card.
Sprint Invaders Return to East Moline September 26
After an event in July that brought fans to their feet, and drivers smiling under their helmets, the Sprint Invaders will make a return visit to East Moline Speedway in East Moline, Illinois on Sunday, September 26. The event will be a non-point race, but will feature a raised purse paying $2,500 to win and $350 to start.
Check out the new website for the Sprint Invaders located at www.SprintInvaders.org!
2021 Sprint Invaders Driver Points (Feature Wins)
Chris Martin, Ankeny, IA, 1464 (1)
Jonathan Cornell, Sedalia, MO, 1420 (2)
Kaley Gharst, Decatur, IL, 1384
Colton Fisher, Mediapolis, IA, 1368
Tanner Gebhardt, Burlington, IA, 1343
Daniel Bergquist, Burlington, IA, 1260
Wyatt Wilkerson, Morning Sun, IA, 1244
Cody Wehrle, Burlington, IA, 1212
Josh Schneiderman, West Burlington, IA, 1180
Josh Higday, Des Moines, IA, 980
Austin McCarl, Altoona, IA, 840
Brayden Gaylord, Wever, IA, 760
Kurt Mueller, Reynolds, IL, 730
Tim Moore, Moline, IL, 674
Ryan Jamison, Mediapolis, IA, 597
Blaine Jamison, Mediapolis, IA, 532
Dugan Thye, Burlington, IA, 524
Riley Goodno, Knoxville, IA, 396
Rob Kubli, Milo, IA, 368
Sawyer Phillips, Pleasantville, IA, 216
Jamie Ball, Knoxville, IA, 194
Braydn Greubel, Lacona, IA, 160
Other Feature Winners: Paul Nienhiser, Chapin, IL (2), Ayrton Gennetten, Gravois Mills, MO, Garet Williamson, Kingdom City, MO
2021 Sprint Invaders Schedule
Friday, May 28 – Lee County Speedway (Rain)
Sunday, May 30 – 34 Raceway (Paul Nienhiser, Chapin, IL)
Friday, June 25 – Davenport Speedway (Rain)
Saturday, June 26 – 34 Raceway (Rain)
Sunday, July 4 – Benton County Speedway (Jonathan Cornell, Sedalia, MO) Friday, July 9 – Randolph County Raceway (Rain, PPD to August 1)
Wednesday, July 21 – East Moline Speedway (Ayrton Gennetten, ravois Mills, MO)
Wednesday, July 28 – Dubuque Speedway (Jonathan Cornell, Sedalia, MO)
Sunday, August 1 – Randolph County Raceway (Garet Williamson, Kingdom City, MO)
Friday, August 20 – Lee County Speedway (Paul Nienhiser, Chapin, IL)
Saturday, August 21 – 34 Raceway (Chris Martin, Ankeny, IA)
Friday, September 3 – Randolph County Raceway (Moberly, MO)
Saturday, September 11 – Lee County Speedway (Donnellson, IA)
Saturday, September 25 – 34 Raceway (West Burlington, IA)
Sunday, September 26 – East Moline Speedway (East Moline, IL) NP
---
Submitted By: Kirk Elliott
Back to News